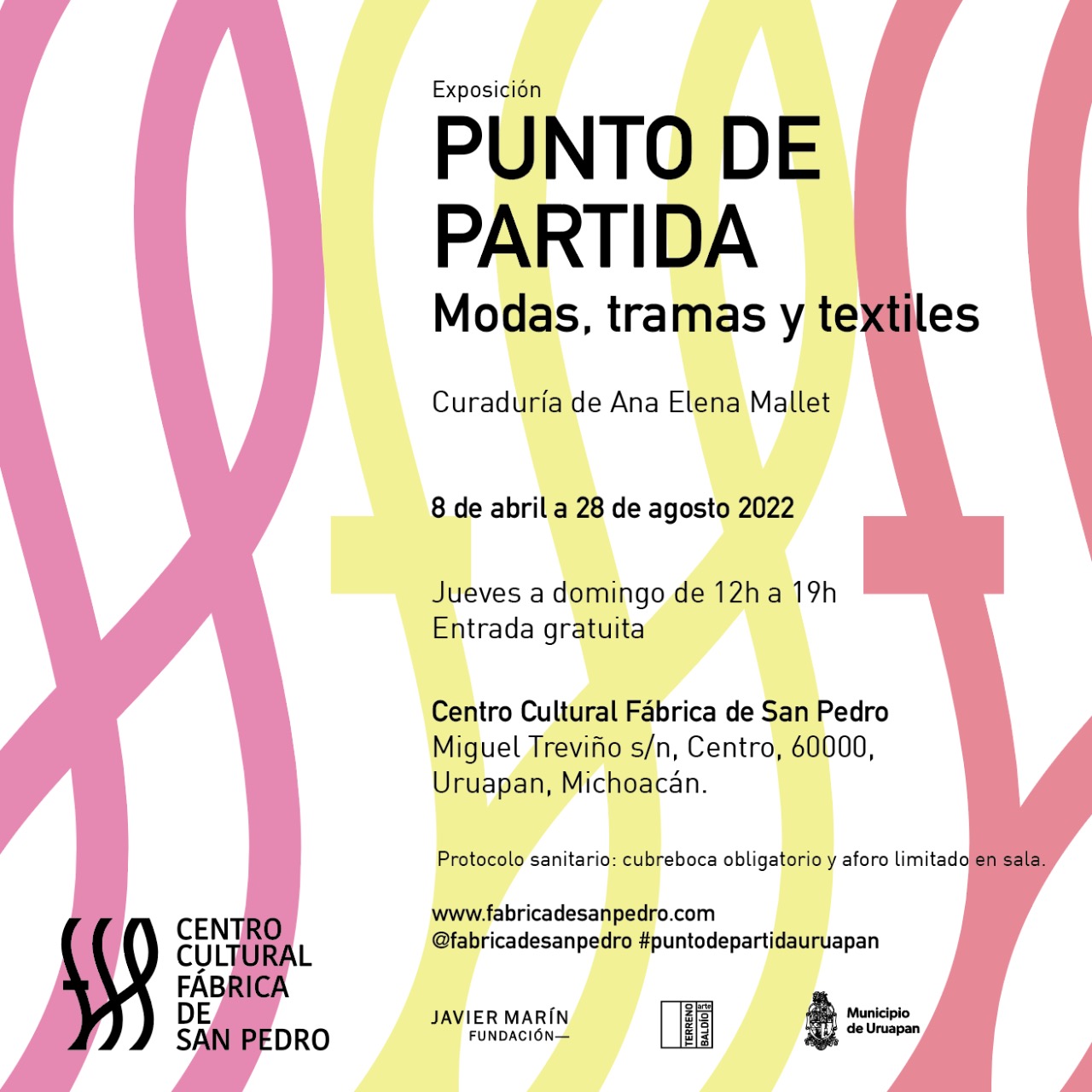 Punto de Partida. Modas, tramas y textiles.
Starting point. Fashion and textiles
Exhibition
Curated by Ana Elena Mallet
April 8 to August 28, 2022
Thursday to Sunday from 12 p.m. to 7 p.m.
Free entrance
Centro Cultural Fábrica de San Pedro
Miguel Treviño s/n, 6000,
Uruapan, Michoacan
Mandatory face mask and limited capacity.
September –  october  2021.